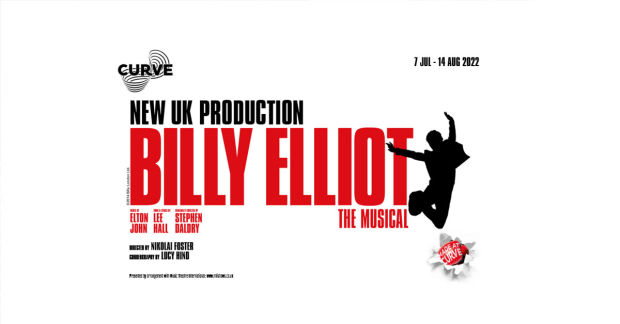 Billy Elliot
This production will be produced by Leicester Curve and will perform from July 7 to August 14 2022 – there is a possibility that the run may be extended by one week to August 20th.
Main rehearsals begin on May 23rd. There will be two weeks of pre-rehearsal for Billy, Michael and Debbie in the Easter holidays.
We would like to see as many suitable children from the Leicester area as possible but will consider children from further afield for Billy and Michael only.

Billy - unbroken voice, around 11 (must be over 9), under 4 ' 10, he is passionate about dancing and it is all he wants to do. He sings the iconic number "Electricity".

Michael - unbroken voice, about 11 (must be over 9) under 4'10, he is Billy's fun loving best friend who likes to dress in women's clothes.

Debbie - the ballet teacher's daughter – 9 – 12, under 4' 10, undeveloped but becoming worldly – this young actress must come from a commutable distance of Leicester.

We will also be looking for local ballet girls and local boxing boys. These can be aged between 9 and 13 and up to 5 foot tall. They must be commutable to Leicester. They must be able to hold a tune and move in a co-ordinated way. Previous experience is not necessary and it would be lovely to find young people who have thought about performing but never taken the plunge before!

All children must be available for the dates as set out above – absolutely no consideration can be given to any NA's, holidays etc. All will be expected to speak in a North East accent. All diversities welcome.

Please email the following information to Jo Hawes
Name
Part
Age
Height
DOB
Hometown

Auditions will start in October.
If you are an adult please contact Curve as I am only casting the children.